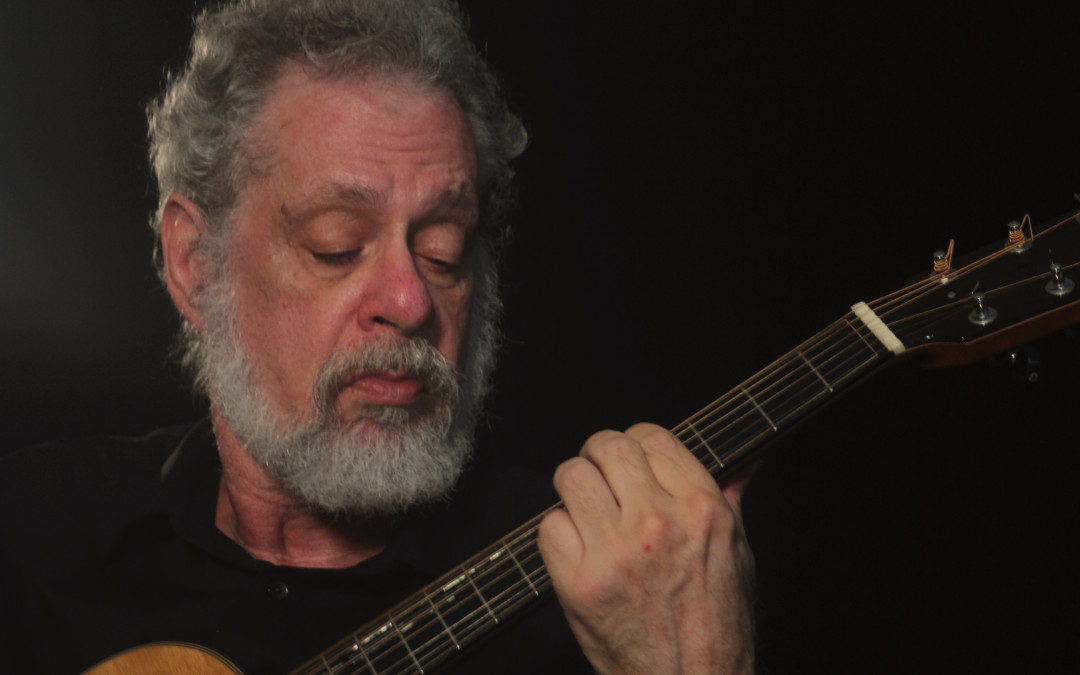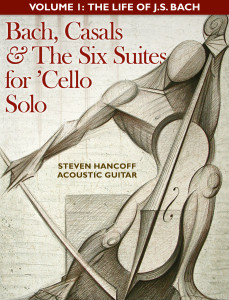 Design and publishing consulting by Tandemvines Media
BACH, CASALS & THE SIX SUITES FOR 'CELLO SOLO invites readers and music lovers into a unique experience, contained in an immersive four-volume interactive book from Steven Hancoff – a virtuoso musician's restless, passionate, multimedia exploration of a musical masterpiece that only grows in stature almost three centuries after it was written.
BACH, CASALS was published in June 2015 exclusively on iBooks. On the same date, Hancoff's audio recording of his transcription of the Cello Suites are available as a 3-CD set on iTunes and CD Baby.
Inspired by the Spanish cellist Pablo Casals and his advocacy of Bach's six Cello Suites, guitarist Steven Hancoff began by transcribing for guitar each of the Suites – a first for acoustic guitar. His passion for the music and what it means led him to present his recordings of the transcriptions in a unique context, as a multimedia e-book.
BACH, CASALS & THE SIX SUITES FOR 'CELLO SOLO is designed to be an adventure for anyone fascinated by the enduring power of music, art and why they matter. "Early on, it dawned on me that familiarizing myself with the life of this man might deepen my understanding of who he was," Hancoff writes of Bach, "and that understanding would serve me to better organize the music. So, I began to read biographies. And the more I read, the more I wrote. This man, 'the miracle of Bach,' as Pablo Casals once put it, led a life of unfathomable creativity and giftedness on the one hand and neglect and immense tragedy on the other."
A FEW SAMPLE PAGES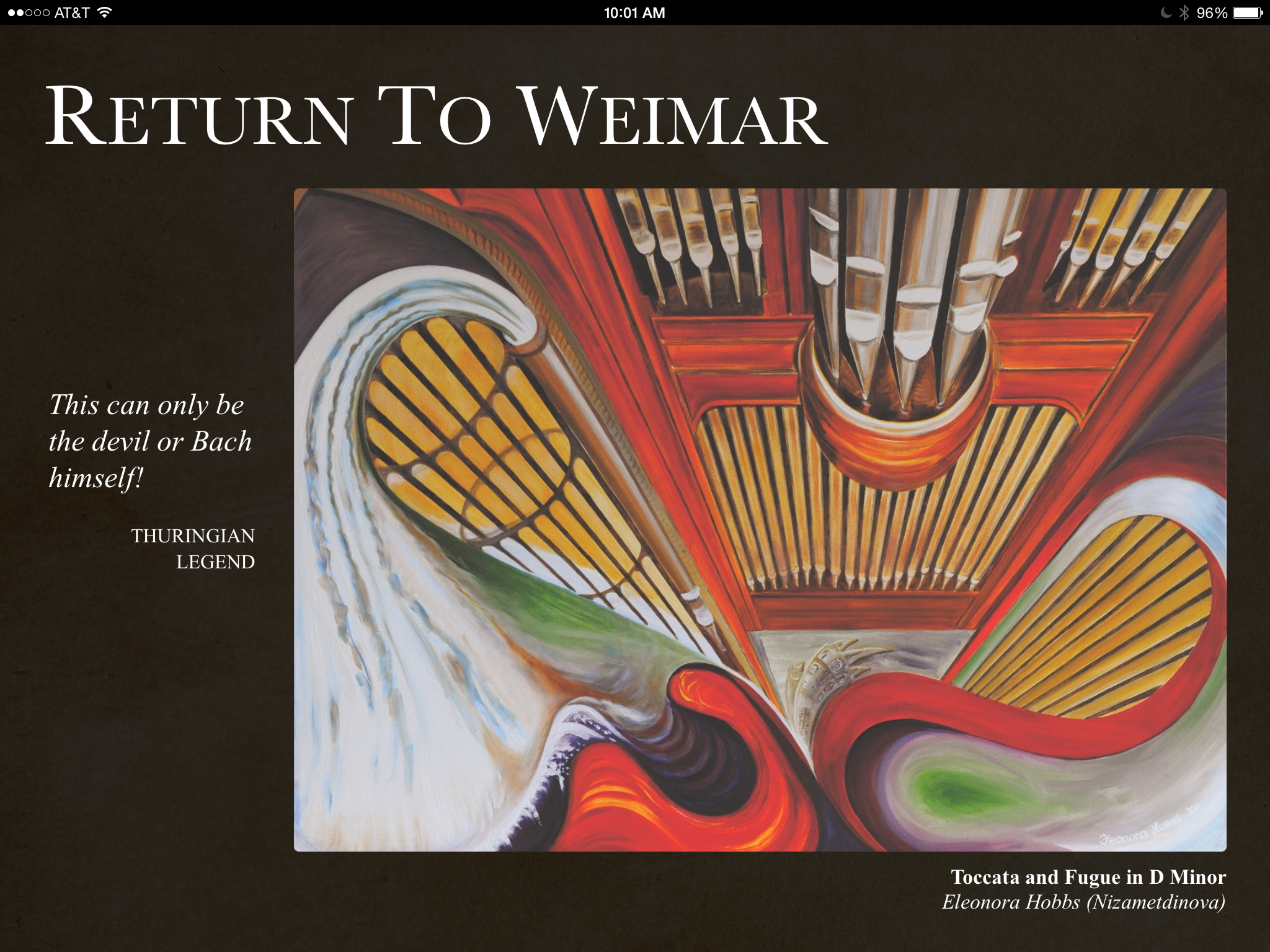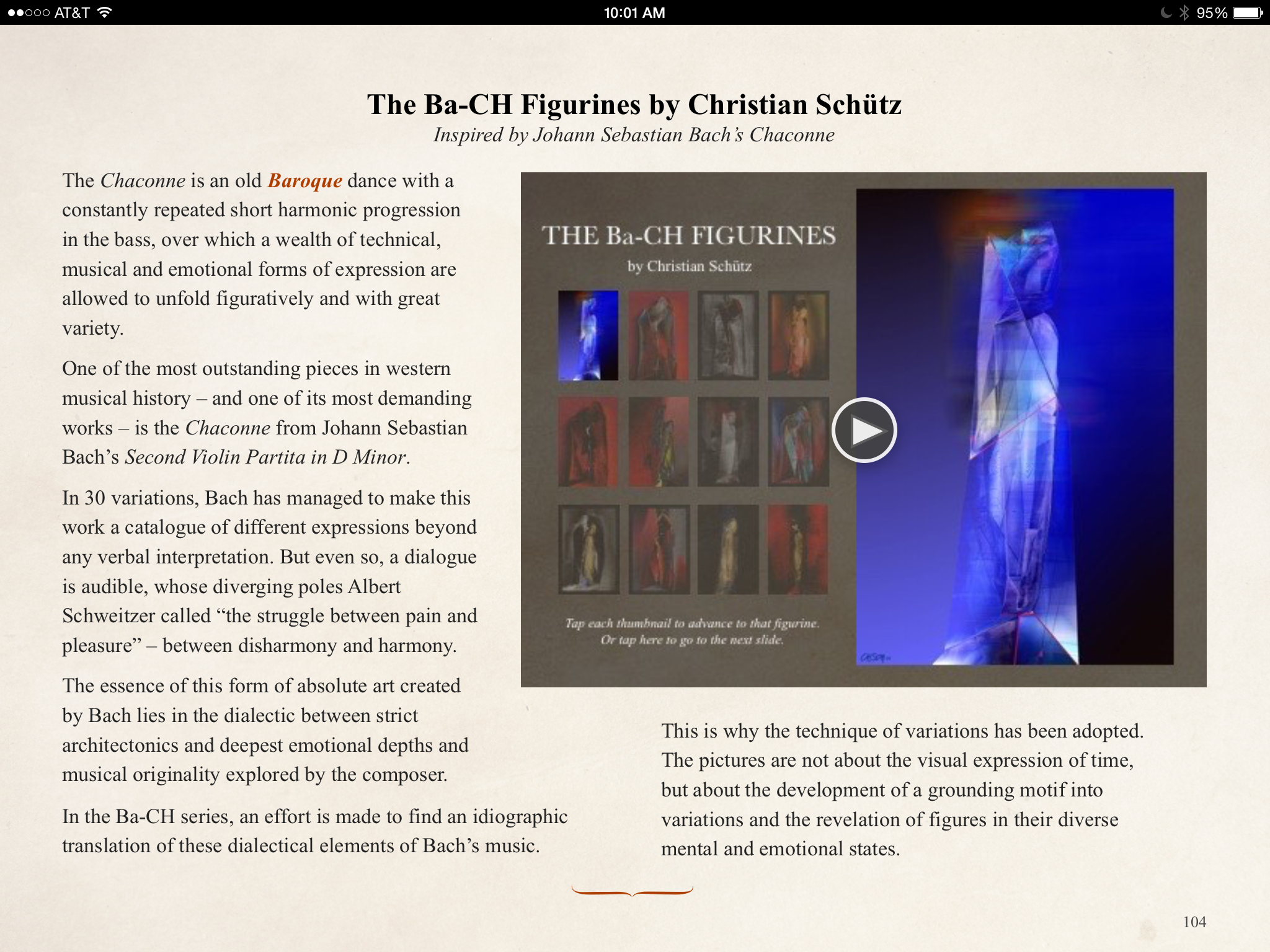 "Bach, Casals and the Six Suites for 'Cello Solo" unfolds as a multi-dimensional saga, a lively history as well as an artist's reflection on Bach's Cello Suites and on Casals' lifelong devotion to them and to Bach's personal journey from tragedy to transcendence. Supported by the music itself, the e-book includes 25 original videos, hundreds of historical illustrations, and a wealth of fascinating anecdotes.
Not only that, but more than 200 contemporary artists have contributed hundreds of works of contemporary art inspired by J. S. Bach and Pablo Casals. Together, these elements illuminate why the experience of this music is so enduring, important and inexhaustible – and why Bach's journey matters so much.
The Bach Cello Suites, composed in 1720, were all but forgotten when 13-year-old Pablo Casals discovered a yellowed, crumbling edition of them in a thrift shop in his native Barcelona in 1889 – the same day he received his first full-size cello. He practiced and studied the Cello Suites for 12 years before he summoned the courage, as he put it, to perform them publicly. They became part of his artistic identity throughout a storied career, in which he established these works as pillars of the cello repertoire. In 1939, Casals became the first cellist to complete an audio recording of all six suites.
"So, for about 200 years they lay dormant," Hancoff says of the Cello Suites, "and by sheer dumb luck, or for the more metaphysically inclined by some other hidden force, it turned out to be Pablo Casals of all people who found them, and brought them to light. To me, this is far and away the most serendipitous saga in the history of the arts, or even of Western culture itself."
Buy the book on the iBooks Store.
More about the project on SteveHancoff.com